Cathedral Cave Night Tour – October 7
Meet at 9:15 p.m. at the campground shower house.
Tickets $10 – register at the bottom of this page
Meet at 9:15 p.m. at the campground shower house for an exciting night time forest hike and tour of the more primitive, flashlight-only, Cathedral Cave! Tour leaves promptly at 9:30 p.m. Click here for general information about Cathedral Cave,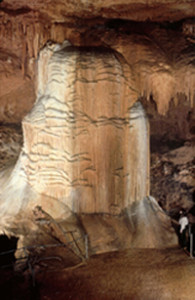 The grotto salamander is a specially cave-adapted blind salamander found in both Cathedral and Onondaga Caves.
The Seismic Station set up in Cathedral Cave monitors earthquakes around the world!
October 7, 2017




9:15 pm - 11:00 pm