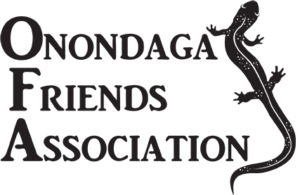 About Onondaga Friends Association
Why does the park need a friends group?
OFA augments the park's interpretive services and small maintenance projects.
We do events and projects the park cannot staff or necessarily fund.
As a 501c3 non-profit organization, OFA can attract volunteers and receive grants.
To get more local people interested!  OFA can help bring more visitors to the park by helping to generate the public's excitement and awareness of our public park.
How is Onondaga Cave State Park funded?
Partially funded by the Parks and Soils Sales Tax, which is 1/10 of 1%; ½ of 1/10 of 1% of the sales tax goes to fund state parks and the other half goes to helping solve soil erosion in our state. (It helps a lot, so when it comes up for a vote, please vote in favor of it. Thank you!);

A small percentage of the state's general revenue helps with funding; additionally through park sales such as cave tickets and gift shop which is divided among all state parks and historic sites;

Onondaga Friends Association generates monies through some events (excluding educational activities and presentations), and through grants.
What does OFA do?
Special Purchases – OFA acquires interpretive tools for use in public education at the park, such as a solar panel, charge controller, sling psychrometer, GPS, tables for the nature classroom, caving helmets for children and adults, and much more! OFA is gradually building the archives, so please consider donating your old family momentos.
Fun Events organized and led by knowledgeable volunteers –

Historical Cave Lantern Tours – 10 to 20 volunteers (the Lost River Players) participate in this historical re-enactment of Onondaga Cave's 130+ year history, bringing humor and life to our local and state history.
Hot Night, Cool Cave Music – This exciting annual event offers the opportunity to get in out of the heat to hear wonderful music inside the naturally significant and acoustically wonderful Onondaga Cave Big Room. Always on the first Saturday of August.
Cathedral Cave Night Tours and Off-Trail Caving – Ever wanted to take a night-time hike and cave tour? How about an off-trail muddy tour of an underground wonder? OFA offers special monthly tours from April/May to October.
Onondaga and Cathedral Cave Photo Tours – Do you like to take cave photos, but tours move too fast? OFA offers photo tours that can last up to 3 hours in both Onondaga and Cathedral Caves. Bring your tripod! Occurs monthly.
Special Park Events – OFA sponsors regular special educational (free) events, such as the Bat Festivals and the Green Living Fall Festival. We also hope to offer regular, free wildflower and birding walks.
Goals – Some of OFA's goals include:
Blue Heron Trail Project – Restore old stone roundhouse and turn into a permanent natural and cultural history education installation; create span that overlooks lake and cave spring; build seating which allows contemplative relaxation and enjoyment of the beauty and intricacies of nature. The Trail will serve as an outdoor classroom with observation areas, bird and bat houses and interpretive information along the trail. We will also have a landmark map available for a self-guided tour. Work begins in 2018!
Recycling Trailer – The Park does campground recycling and was awarded the 2015 State of Missouri Recycling Award, an inter-agency award involving all Missouri agencies. The proposed trailer will have a hitch and multiple stream recycling bins which can be easily hauled. Acquisition of the trailer will take the park's recycling efforts further and our hope is for local public use, ultimately.
We hope to Work closely with Local Schools and Home Schools to bring environmental education to children, through programs such as Green Fest, Cave Conservation Corps Summer Day Camp, BioBlitz and more!
If you are interested in volunteering for any of these events or activities, please contact us.
We are open to new ideas! Park staff and any other individuals may bring suggestions and assistance to the OFA board of directors, and volunteerism and donations are welcome! Please feel free to attend our quarterly board meetings (see the Events Listing) and learn about what you can do.

Go to our website:  www.onondagafriends.org and contact us:  onondagafriends@gmail.com.
Thank you for your help!  Consider becoming a member and a volunteer for this beautiful state park.  Riley the Bat thanks you!