Onondaga Friends Association presents:
Violet and The Undercurrents
Saturday, August 5, 2017
In Onondaga Cave's Big Room

Seating is Limited. To Purchase Tickets
Experience these talented Columbia, Missouri musicians led by singer/songwriter Violet Vonder Haar – unique Roots Folk artists with more than a touch of rock, country & jazz genres – inside the Big Room of Onondaga Cave.
"..Vibey rock 'n' roll, acoustic ambling and jazz-kissed R&B come together,
united by the band's skill and soul.." – Columbia Daily Tribune, July 2013
Check out their videos and music.
---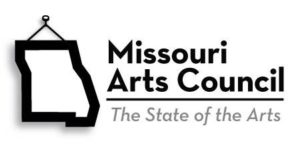 This concert was made possible by a matching grant through the Missouri Arts Council (MAC). Because of MAC, OFA was able to bring these very talented musicians to the Cave! Thank you for being great supporters of the Arts in Missouri, MAC!
All proceeds from this concert go toward interpretive services at Onondaga Cave State Park.
---
About the Artists:
Beauty can be found in the river, in its invigorating turns and its kinetic, renewing flow. These qualities permeate the music of Violet and the Undercurrents, whose sophisticated, affecting folk rock sound tells vibrant stories with graceful arcs…
…With a variety of influences that include Local Natives, Ani DiFranco, Bob Dylan, Billie Holliday,  St. Vincent and more, Violet and the Undercurrents tell seasoned stories with resplendent melodies and bold accents. Their freshness and familiarity beckons audiences to join them at the river — the source of their creative, replenishing energy.  Read More on their website.
Save
Save
Save
Save